Neutronian and Karlsgate Partner to Bring Neutronian Data Quality Certification into the Karlsgate Identity Exchange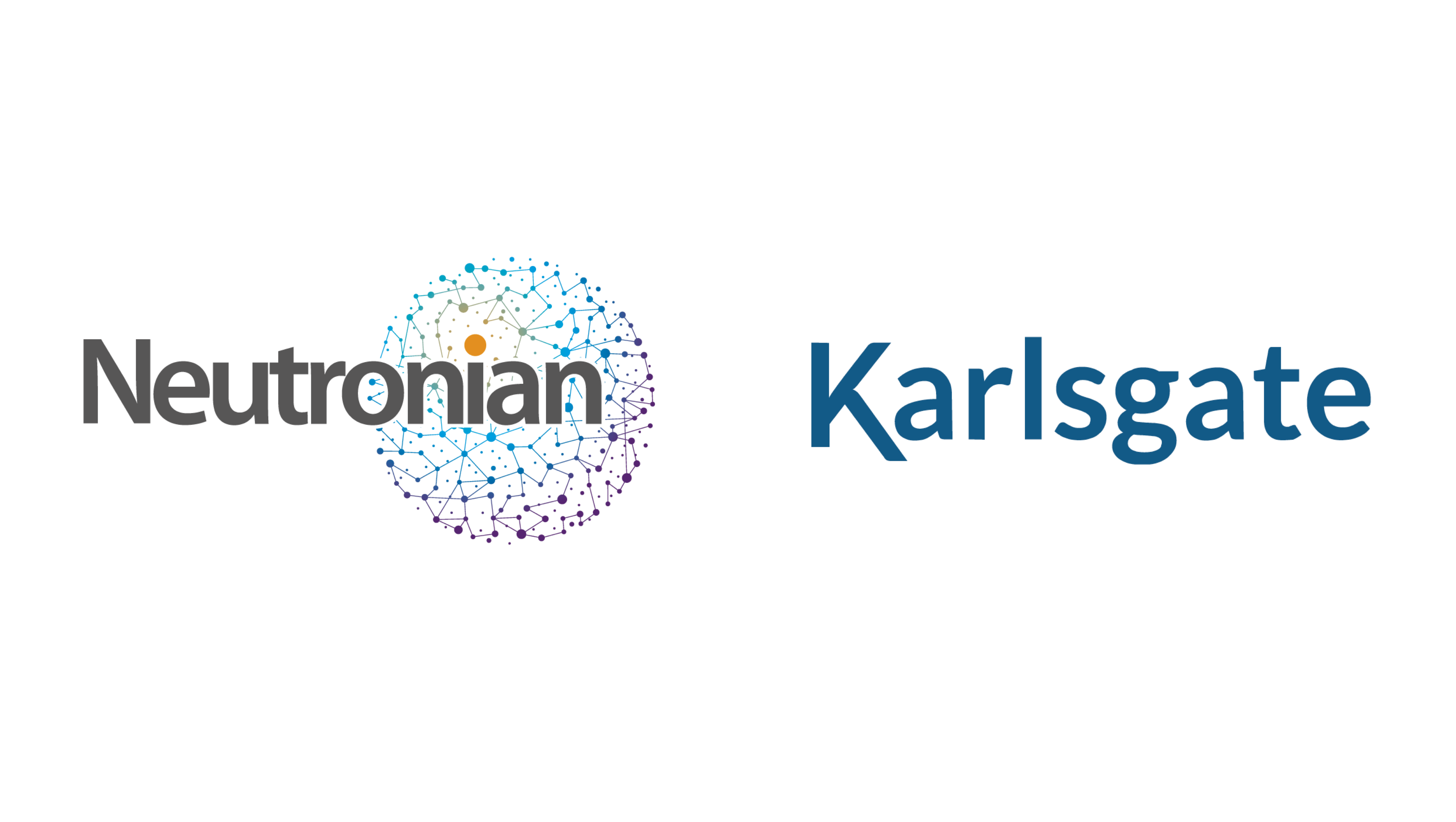 Karlsgate has partnered with Neutronian to bring a new level of transparency and quality certification to the consumer data assets available on its Karlsgate Identity Exchange. Eyeota and ShareThis are the first to have the Neutronian certification badge added to their listings.
San Francisco, CA – July 14, 2021 – The legal and ethical understanding of consumer privacy rights are evolving at an unprecedented pace. New privacy regulations are emerging in markets across the globe. As the marketing ecosystem adjusts to these new compliant workflows, it is the ideal time to review the full lifecycle of data sourcing, usage, and management. Marketers need the tools and insights to create data practices that empower better consumer experiences while honoring the responsibilities of a data-driven economy. Data sellers need to be able to demonstrate to marketers that they can meet their needs in a transparent, privacy compliant manner.
Neutronian aims to bring trust and transparency to the marketing ecosystem by providing an independent, standardized framework for evaluating data quality and compliance. With a comprehensive definition of data quality that includes a review of consent mechanisms, compliance with privacy regulations, source transparency, data collection practices, data governance and protection, the Neutronian Certification covers all of the components critical to mitigate risk for marketers and help data sellers earn the trust of those buying their data.
Once a marketer knows it has the best data sourced from the right partners, the next challenge is to interact with the marketing ecosystem in a privacy-protecting manner. The age of simply packing up and sending personal information to partners and platforms has passed. Karlsgate has developed a new secure and transparent sharing platform that allows marketers retain full custody of their data and still conduct activities such as sourcing, collaboration, and activation.
"Our goal is to create an open and neutral exchange to enable data owners to safely and compliantly connect. By making Neutronian certification available at a glance, our users gain critical visibility of quality and compliance from an independent and respected auditor," said Brian Mullin, CEO and co-founder of Karlsgate.
"Identifying high quality, privacy compliant data within the Karslgate Identity Exchange is a critical step towards mitigating risk for marketers. We are excited to partner with Karlsgate to bring this transparency to the marketing ecosystem," said Timur Yarnall, CEO and co-founder of Neutronian.
By proudly displaying Neutronian certification badges directly on the Karlsgate Identity Exchange, members of the exchange can confidently find trading partners knowing the rigorous evaluation undergone by the certified data providers. Eyeota and ShareThis are the first data providers to include the Neutronian certification badge in their listings on the Karlsgate Identity Exchange.
"Trust and transparency is key to the future of the advertising ecosystem and this partnership between Karlsgate and Neutronian is a great step in that direction," said Howard Luks, Chief Revenue Officer at Eyeota. "Including the Neutronian certification badge within the Karlsgate Identity Exchange is incredibly valuable for brands and advertisers to easily identify verified high-quality datasets, like Eyeota-branded audiences, and activate with confidence."
"We agreed to be evaluated by Neutronian because of the rigor and depth of their review process, which, in our view, makes their certification a true marker of high quality data," said Michael Gorman, SVP of Product, Business Development and Marketing at ShareThis. "So we applaud our partner Karslgate for adding the emerging gold standard of data certification to their groundbreaking data sharing service."
Together, Neuronian and Karlsgate are leading the way to equip marketers with the information and practices required to meet the modern challenges of operating a consumer data-driven marketing strategy.
About Neutronian
Neutronian is a SaaS company providing the industry's most comprehensive independent data certification. Offering a quality and compliance "bond rating" of MarTech data, Neutronian brings much-needed clarity and trust to the marketing ecosystem. Our comprehensive definition of data quality includes more than just performance and accuracy – it includes everything that a marketer or brand needs to know about a dataset before using it and provides the transparency they need to make data-driven marketing decisions. Neutronian certification also helps high-quality, privacy-compliant data providers shorten sales cycles and increase trust with their customers. For more information, please visit neutronian.com.
About Karlsgate
Karlsgate is an innovative secure data collaboration company. Through the Karlsgate Identity Exchange and patent pending Cryptoidentity, we empower data owners, brands, publishers, agencies, and technology companies to share consumer insights freely without exposing consumer identities. Karlsgate was recognized by I-COM Global as Data Startup for the Year for 2020. For more information, visit karlsgate.com.